Following this Sundays 9% correction some analysts are pointing to the need for the Bitcoin price to reclaim the $ 60,000 level in order to prevent further decline and the beginning of a bigger downtrend. The correction is believed to be triggered by news of a power outage in China causing a considerable drop the Bitcoin network's hashrate.
Bitcoin could be in for a major correction if it does not break above $60,000 soon, according to leading analysts.
During the past few days, the Bitcoin futures markets experienced a massive liquidation. During past major liquidation events Bitcoin was strong enough to recover back above key technical levels, which resulted in traders further building up their long positions.
If Bitcoin does not regain the key $60,000 level in the coming days, the uptrend is weakened and has perhaps come to an end.
Bitcoin is currently trading under its 50-day moving average, which is a leading indicator for the trend of the asset. Bitcoin has managed to hold above its 50-day moving average for a very long time but is currently trading under that level. A sustained breach of the 50-day moving average could lead to a slide to around $40,000.
The 50-day moving average has been an absolutely crucial support for Bitcoin since October last year and it has held this support on every drop during this rally. This time however, we see Bitcoin's momentum going down and Bitcoin struggling to hold support. Looking at Bitcoins past rallies the asset tends to see declines, in the one-week, one-month, three-month periods, after upward trends lasting at least 3 months.
.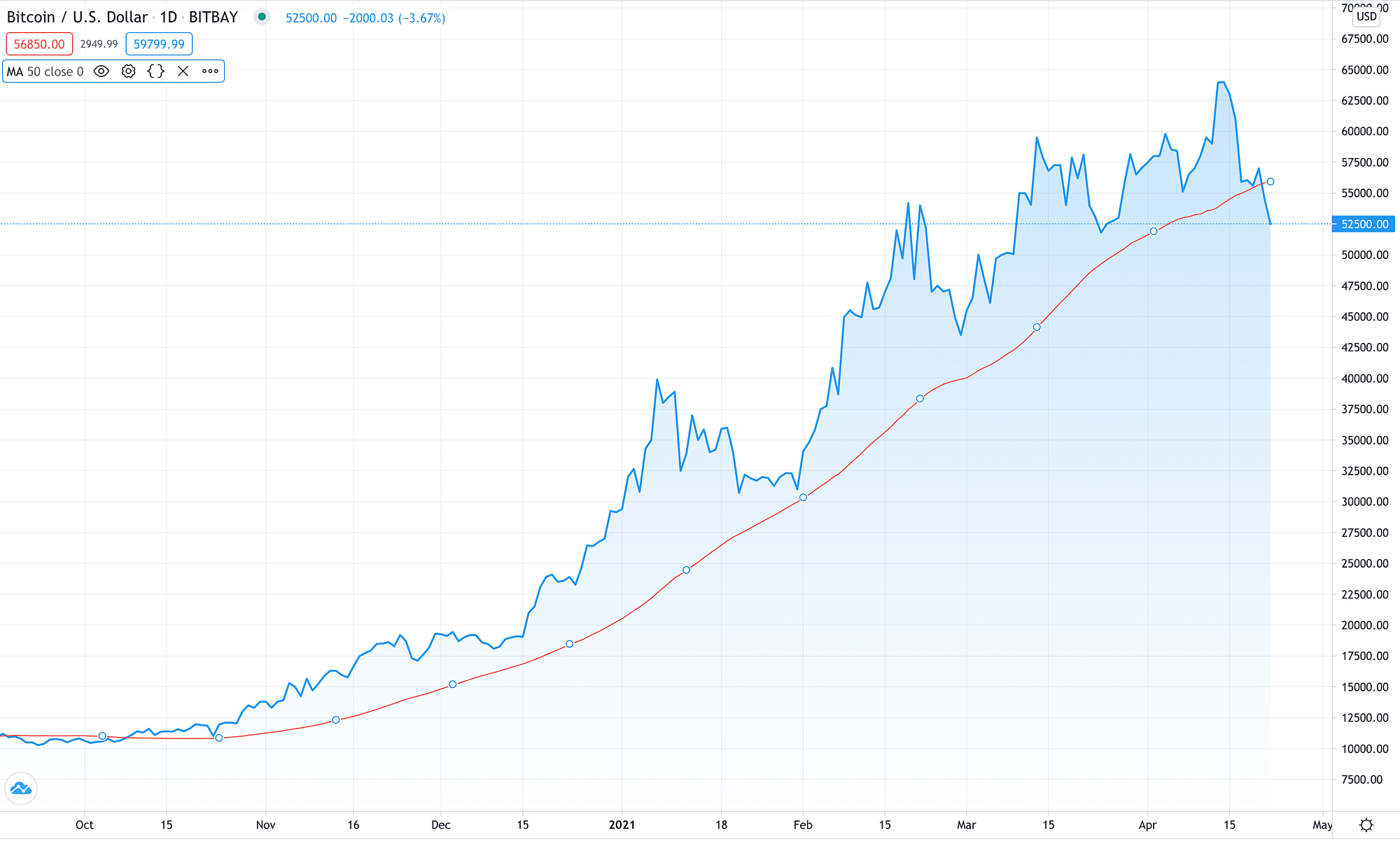 Bitcoin (BTC) breaking below the 50-day moving average. Source: TradingView