Today, Coinbase is listed on Nasdaq under the symbol "COIN" as a direct listing which means that the company does not raise capital like a traditional IPO.
The listing is seen by many as a further seal of approval to Bitcoin and cryptocurrency, as it sends a signal that the US authorities will not ban Bitcoin.
Coinbase has announced a so-called reference price of $ 250 per share, which corresponds to a valuation of the company of approx. $ 65 billion. The listing is expected to attract new investors to crypto and thus new capital to the crypto space, which is currently has a value over $ 2 trillion.
Coinbase has a market share of over 11% and has now also become the go-to platform for especially the institutional investors who are entering crypto.
From being an unread and insulted technology, Bitcoin has become mainstream and the new narrative is that Bitcoin is a hedge against inflation and a so-called "store of value", i.e. a safe haven where you invest your funds in order to prevent value loss.
The Bitcoin exchange rate has been on a strong rise since the cryptocurrency broke its all-time high yesterday and at the time of writing is trading at over $ 64,000. Bitcoin is expected to rise further in the time leading up to the listing, as it does not see much interest in selling prior to this. Several professional traders estimate that listings may help to further push the markets and increase the price of Bitcoin as a result.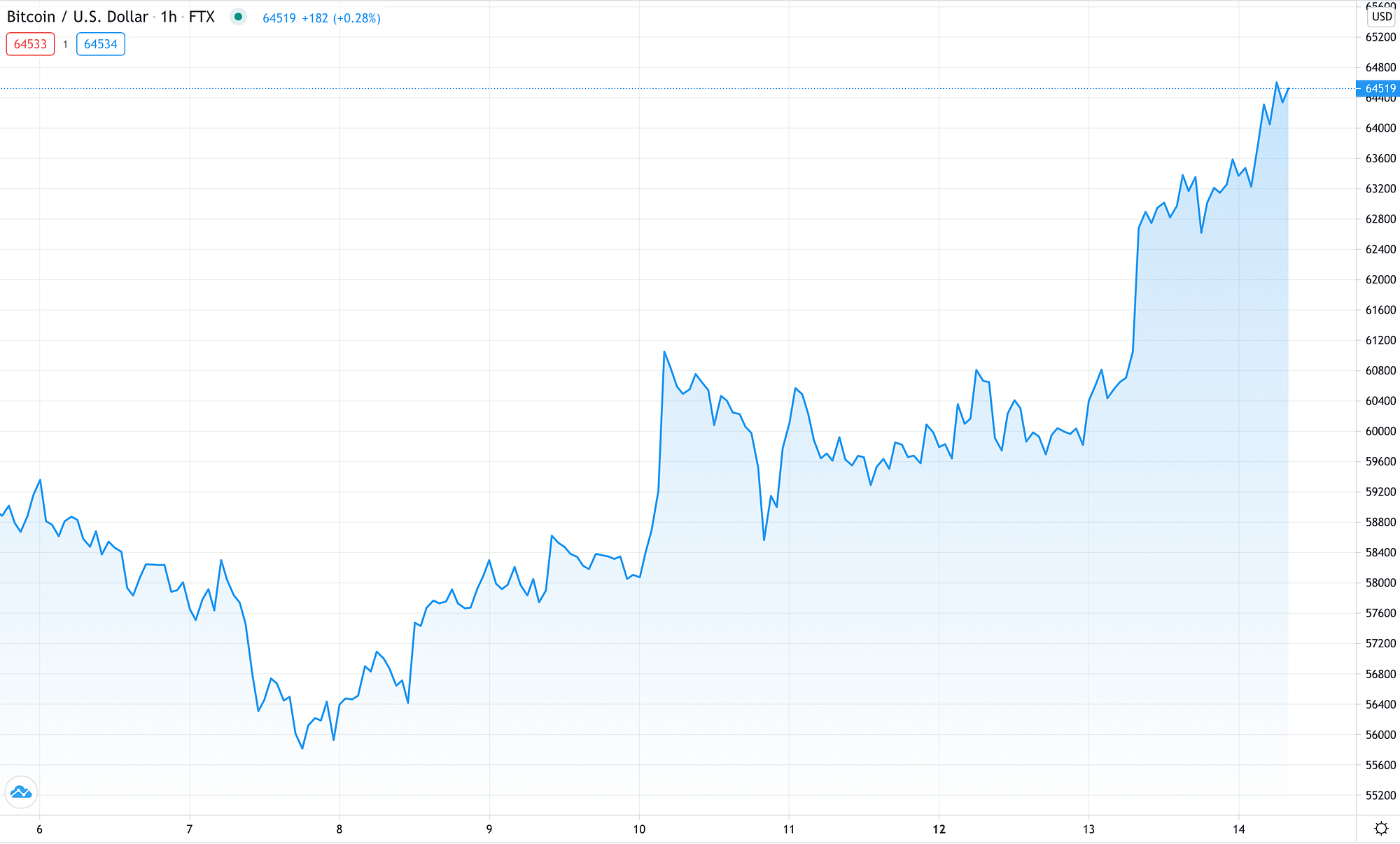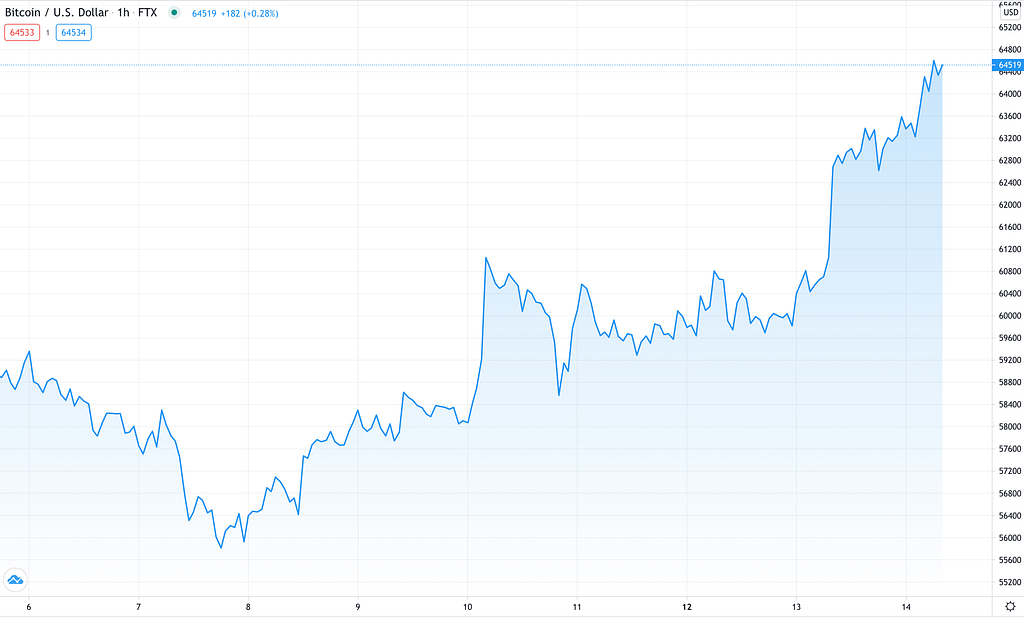 The Bitcoin price on a surge (1-hour chart). Source: Tradingview